Discover more from DotLeap
The most comprehensive weekly newsletter for the Polkadot ecosystem featuring updates on the relay chain, governance, parachains, tools, community, and more.
Over 3,000 subscribers
Dot Leap #4
Run a full node for fun and profit, plus some incredible educational proliferation!
Thank you for taking the Dot Leap!
We cover Polkadot, Kusama, Substrate, and all related and unrelated Web 3.0 projects!
For the Ethereum side of Web 3.0, please subscribe to Evan's newsletter.
The content in this newsletter is the author's own opinion and not in any way endorsed by the Web3 Foundation. This is an independent and unaffiliated effort.
---
📜 This email is quite long and best read in the browser. I'll make them shorter from now on.
---
🚨 I removed the Grants and Enterprise section from DotLeap. From now on I'll only be posting accomplished milestones and impressive feats from grantees and enterprise partners in the Ecosystem section. Announcements and general hopium will be avoided.
---
Top News: On-Chain Bounties Soon!
Emiel from Polkascan, arguably the most prolific former member of the Kusama Council, has put forth a suggestion to create a new instrument in Kusama's Treasury module: Bounties.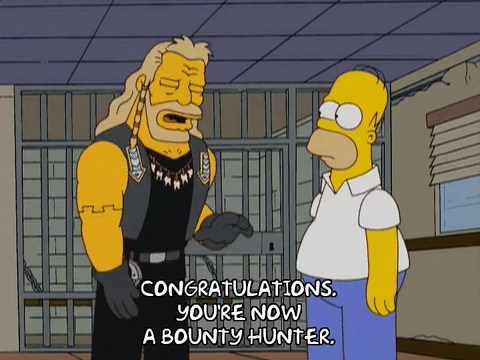 Where Treasury Requests are for bigger amounts and the recipient is known ahead of time, and Tips are for minor awesome things, Bounties would be something in between in terms of budget size, but different in realization.
Bounties would have a predefined purpose and amount, but not a recipient. A curator would be in charge of vetting the deliverable, setting the recipient address, and closing the bounty. The curator would also be rewarded for this.
The issue in which the Bounties upgrade is described is here, and this is the accompanying draft PR.
There are still outstanding technical questions. Still, the ability to propose bounties, have them approved by the Council, and have a paid and qualified curator vet the outcome sounds like an incredible ecosystem boon for Kusama.
---
Polkadot 
👇👇👇 Lightpaper Revamp 👇👇👇
An updated version of the Polkadot Lightpaper is out! Read it here: https://polkadot.network/Polkadot-lightpaper.pdf
---
Parachains soon™

Parachain validation function upgradeability is now a thing. Click the image above to see the full resolution of a new skill-tree image of remaining tasks until Phase-1 of parachains is ready. Remember, you can keep an eye on the full process until launch in this roadmap issue.
---
Kusama
(v 
0.7.30.
) 🎂 2 million blocks!!! 🎂
2 million blocks, yay!
You can now connect to Kusama full nodes through a RYO cloud instance! RYO stands for "Run Your Own" and is a load-balanced setup of community-run nodes exposed to the public.
If you set your Polkadot JS Apps to connect to wss://kusama.polkadot.cloud.ava.do you will randomly connect to someone's node, probably running at home. Decentralization at its finest!
Read more about how this works and other endpoints you can connect to on this page.
---
🚨 Something I didn't know! 🚨
A validator can have a maximum of 64 nominators. These are ordered by stake, so the 65th one will not get a payout and is wasting funds on the validator. When nominating, check how many nominators your validator candidates have!
---
💥 Chaos
For almost a month or so, Kusama's treasury coffers had been filled less than expected - a bug snuck in during the Lazy Payouts release which basically discarded any remainder of inflation not part of the validator payout.
Jaco swooped in with a quick fix, and now we're back on track as long as the next runtime upgrade (on-chain) is built from this code when submitted (the 0.7.30 binaries don't have this in them!).
Technically we could mint the funds we've missed out on - they would help with the expenses of the latest treasury proposals too - but that's all up to the council.
💥
Chaos 2
Certain Polkadot claims were not migrated to Kusama 🙈 the current referendum is to migrate these directly through governance.
SendNodes 💻
Kusama is running a #sendNodes challenge! Run your own full Kusama node (quick guide here) and win swag and money! So. Many. Memes. Details here!
⚠ Updates
🏛 Kusama Governance
---
🔩 Core Stack
( ͡✧ ͜ʖ ͡✧)

Among other updates, this release brings us off-chain phragmen for massive improvements in election performance during nominations!

( ͡✧ ͜ʖ ͡✧)

---
🛠 Tools
---
👨‍🎓 Education
---
🤝 Ecosystem
---
📅 Upcoming Events and Webinars
---
That's it for this fortnight - I hope this was as useful for you to read as it was for me to write! Special thanks to Bill and his daily digest!

The Dot Leap is put together by Bruno Škvorc. Got any links for me for the next edition? Find me on Riot at @bruno:web3.foundation, on Twitter, or via email at bruno@bitfalls.com.