Discover more from DotLeap
The most comprehensive weekly newsletter for the Polkadot ecosystem featuring updates on the relay chain, governance, parachains, tools, community, and more.
Over 3,000 subscribers
Dot Leap 16
Kusama-based NFTs, cross-chain smart contract invocation success, Polkadot redenominated, a tech demo of Ethereum on Substrate, and more!
Thank you for taking the Dot Leap!
We cover Polkadot, Kusama, Substrate, and all related Web 3.0 projects!
The content in this newsletter is the author's own opinion and not in any way endorsed by the Web3 Foundation. This is an independent and unaffiliated effort.
---

Looking for human-friendly explainers and tutorials on how to get started building tools and UIs for Substrate chains? Check out our parent site: DotLeap.com
---
Spread the Word
Follow @bitfalls and send out this tweet and you'll be entered into a raffle to win one of 100 special edition Dot Leap NFTs deployed on Kusama (coming soon!) - the draw will happen on September 4th (delay from last time, sorry!) and the announcement and NFT distribution will happen in the next edition of Dot Leap!
NFT?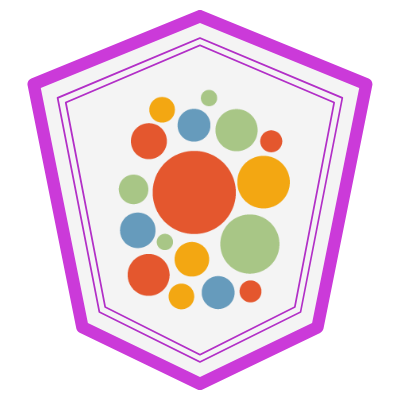 (design might change)
The NFT will allow you special access to swag, early releases of any media (Podcasts, tutorials), and voting power in some decisions Dot Leap (the newsletter) and DotLeap.com (the platform) will need to make in the future - more on that next time.
The NFTs are implemented on Kusama as remarks, so "hacks", but they work well enough until we mature and replace them with the real thing™.
---
Polkadot 
(v 
0.8.22
)
🎉🎉🎉 The first non-Parity non-W3F parachains have connected to the Rococo testnet! Ful breakdown and announcement from Plasm in this article!

Soon after, Robonomics and Mandala followed!

🎉🎉🎉
---
👇👇👇 IMPORTANT 👇👇👇
Polkadot transfers are enabled, and redenomination has occurred! The DOT balance of each DOT holder has increased by 100x. Here's why this happened and what it means!
Other updates
Vote for a better tomorrow!
I'm running for Council Member on both Polkadot and Kusama! Read more about why and what I can bring to the table in this post or click the banner below - the post also explains how to vote in screenshots. Remember, voting costs nothing but a transaction fee - and can be done with locked and staked funds - but has the potential to change the landscape forever!

Polkadot Governance
🚨 With the application of the new runtime which activated DOT transfers, some new features crept in as well. Most notably, the Council terms are now 7 days in duration, which means anyone who's elected has 7 days to prove their worth to the protocol. Be vigilant, vote the inactive members out, and vote for active members instead!
---
Kusama has been chugging along nicely, with a new suggestion in the air on defining the minimum desired stake in the system and auto-modifying the number of validators based on those numbers. Chime in on Polkassembly or look at the first version of the code here.
---
⚠ Updates
🏛 Kusama Governance
Read the digest of the weeks August 9th and 16th in this post or look below for individual up-to-date entries.
---
🔩 Core Stack
( ͡✧ ͜ʖ ͡✧)

( ͡✧ ͜ʖ ͡✧)

---
Ethereum Compatibility
As Moonbeam and Parity's Frontier mature, I believe it's worth having a separate section discussing Ethereum compatibility with Substrate and Polkadot in general. The potential for collaboration between the two ecosystems is immense.
---
🛠 Tools
---
👨‍🎓 Education
---
🤝 Ecosystem
---
Don't forget to vote!
Your vote only costs a TX fee (a few cents) but it can change the protocol (both Kusama and Polkadot - depending where you vote for me!) for ever - good governance is responsible governance! Click the banner to learn more!

Note: your tokens will be locked, but are still usable for staking, referendums, etc. If you want to transfer them, just cancel the vote and they're free, no strings attached.
---
That's it for this week - I hope this was as useful for you to read as it was for me to write!
Got any links for me for the next edition? Find me on Riot at @bruno:web3.foundation, on Twitter, or via email at bruno@bitfalls.com.