Dot Leap 14
A brand new public parachain testnet, Polkadot at 1 million blocks, a slashing crash on Kusama, IPFS on Substrate, more Ethereum compatibility, and more!
Thank you for taking the Dot Leap!
We cover Polkadot, Kusama, Substrate, and all related Web 3.0 projects!
The content in this newsletter is the author's own opinion and not in any way endorsed by the Web3 Foundation. This is an independent and unaffiliated effort.
---

Looking for human-friendly explainers and tutorials on how to get started building tools and UIs for Substrate chains? Check out our parent site: DotLeap.com
---
🎉 1 million blocks!
As we pass a million blocks on Polkadot, many other milestones await us. We have a new parachain testnet (see Rococo below), DOTs are becoming transferable soon, and the redenomination is coming into effect! More info on that in the newest wiki page on redenomination!
Polkadot JS Apps will also warn you about the redenomination through a new banner on the Accounts page!

---
Parachain Testnet: Rococo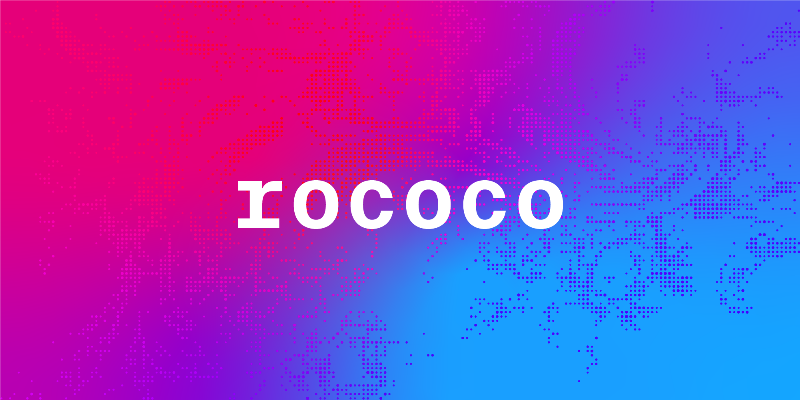 The Rococo testnet has launched! It has three parachains built-in and uses a precursor to XCMP called HRMP that lets you send tokens to/from relay-chain and parachains! More info on the launch on the Github release page!
Vote for a better tomorrow!
Council elections have been activated in Polkadot. The council terms will first be daily, then weekly, then monthly, as a slow on-ramp for Council Member reputations and backing.

Yours truly is a candidate too, so if you think my contributions to the Polkadot ecosystem are worthy of your support, please consider voting for me. Here's a post that explains my candidacy and shows the voting process in screenshots.
---
Dragonstake started an interesting thread about validator sustainability. It seems most Kusama validators operate at a loss, which makes one wonder - why? Is it love for the network? Hope for a significant rise in price of KSM tokens? Something else? And how can we fix this to make the network more sustainable? Increasing the validator number makes things look even grimmer.
---
💥 Chaos
A bunch of nodes got slashed due to a software bug. As per core dev Andre:
We seem to have a file descriptor leak that is causing nodes to crash. additionally, we suspect this is preventing the node from writing the grandpa voter state to disk which will cause the node to vote again when restarted (leading to an equivocation)
This caused dozens of slashes which were all reversed in Council Motions 187 - 202. The debugging of the issue continues but it seems like the collection of system info might have been a cause - see the Core Stack section below.
Avoid the issue going forward by using the latest tagged release.
🏛 Kusama Governance
Make sure you read the more detailed governance digest week of July 26.
---
🔩 Core Stack
( ͡✧ ͜ʖ ͡✧)

System info is no longer collected by the node. This is because it seems to be one of the reasons for the file-descriptor flood and crashes recently.

( ͡✧ ͜ʖ ͡✧)

🚨 Deprecation of Sentry Nodes 🚨
Until now, sentry nodes provided DoS and other types of protection to validators they stand in front of. However, due to sentry nodes making the DHT routing needlessly more complicated and introducing some harmful latency into the information relaying process, they will be deprecated in October with plans to revamp the secure validator setup to take this new development into account with firewalls and proxies.
---
Ethereum Compatibility
As Moonbeam and Parity's Frontier mature, I believe it's worth having a separate section discussing Ethereum compatibility with Substrate and Polkadot in general. The potential for collaboration between the two ecosystems is immense.
---
🛠 Tools
---
👨‍🎓 Education
---
🤝 Ecosystem
---
Every Vote Counts!
Even the smallest vote counts in the Council elections - you *can* change Polkadot's future with a single token! Vote for Bruno and see Polkadot flourish!

---
That's it for this week - I hope this was as useful for you to read as it was for me to write!
The Dot Leap is put together by Bruno Škvorc. Got any links for me for the next edition? Find me on Riot at @bruno:web3.foundation, on Twitter, or via email at bruno@bitfalls.com.