Dot Leap 12
Ethereum on Substrate! Plus: many videos, tutorials on reading identity data from the chain, $7500 tattoos, and more!
Thank you for taking the Dot Leap!
We cover Polkadot, Kusama, Substrate, and all related Web 3.0 projects!
The content in this newsletter is the author's own opinion and not in any way endorsed by the Web3 Foundation. This is an independent and unaffiliated effort.
---

Looking for human-friendly explainers and tutorials on how to get started building tools and UIs for Substrate chains? Check out our parent site: DotLeap.com
---
[Featured] DotLeap Tutorial: Reading Polkadot and Kusama Identities
I'm building an identity scanner / identity directory for the Hackusama hackathon, and I figured a tutorial on how to read identities from the chain would be useful. I encourage you to take a look at this tutorial and find out how to get output like in the image below: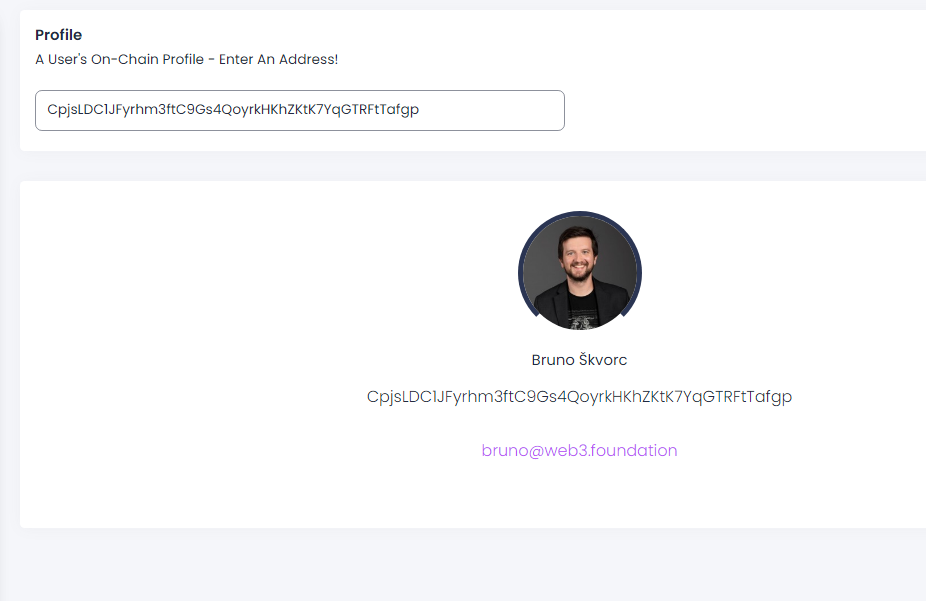 [Featured] DotLeap Tutorial: Building a Page for Converting Between Address Formats
W3F tech ed intern Kirsten wrote up her first guest tutorial for DotLeap.com documenting how to extend our address filter tutorial. The end result is a page in Polkadash which loads your PolkadotJS accounts and allows you to turn them into any other network's format with just a dropdown selection.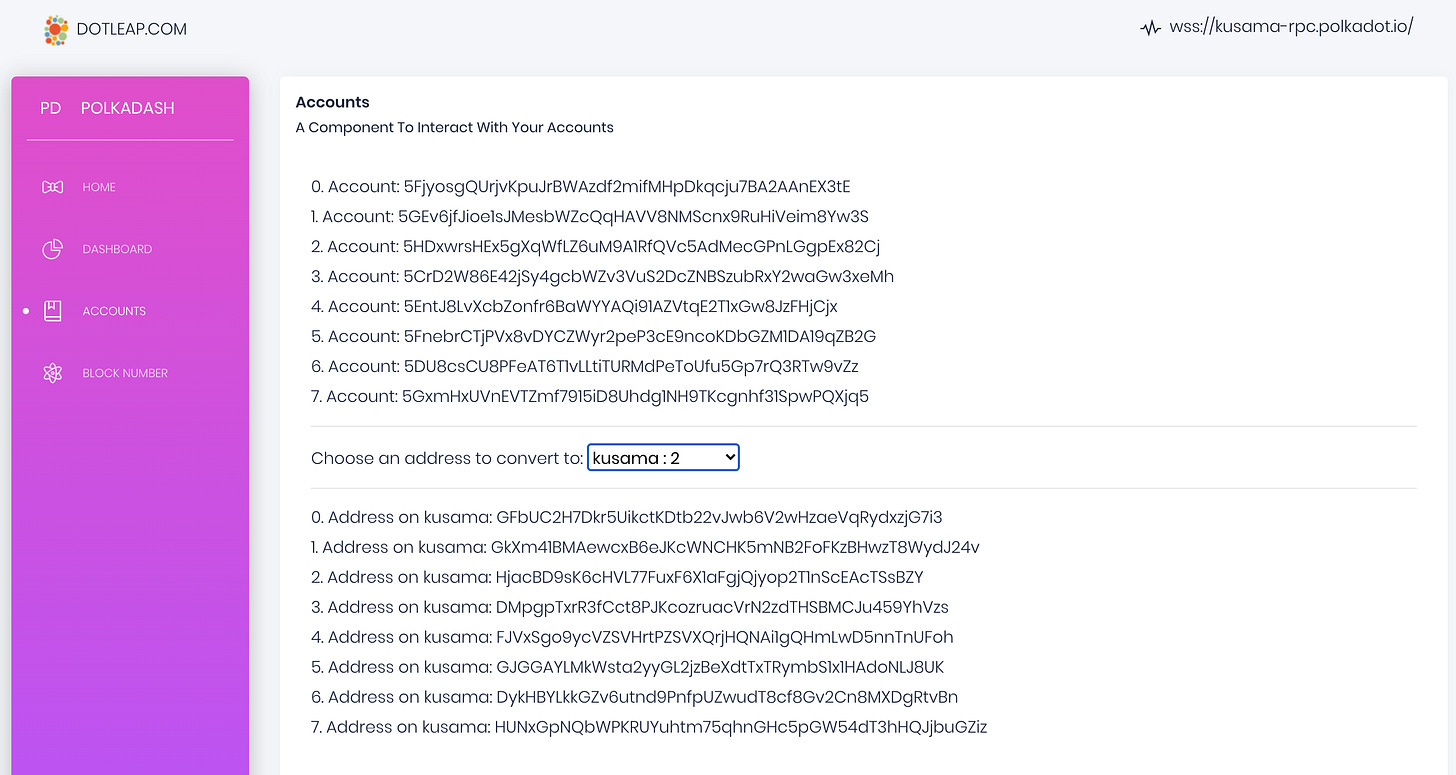 ---
👇👇👇 IMPORTANT 👇👇👇
🚨 A new DOT Redenomination vote is up. The proposal is described in this post. The discussion is happening here. For reference, the previous discussion (from the vote when it happened on Kusama) is available here.
👇👇👇 IMPORTANT 👇👇👇
If you generated your original Polkadot ICO Ethereum wallet with Parity signer, you might have to use this method to recover it:
And if you're claiming post-genesis, this is the video you need:
---
The $7500 tattoo
Not much chaos in Kusama lately. I think it's safe to say we're well beyond the chaos phase. What started as an experiment and a canary network for Polkadot matured into its own ecosystem with its own rules (and breaking of those rules) and its own brand of enthusiasm.
One notable event was the candidacy and acceptance of a new member into the Kappa Sigma Mu human-blockchain society. The member had to get a Kusama tattoo to get in, and was rewarded with 1000 KSM. The picked tattoo design was the one in the bottom right, and it encodes to Gavin Wood's pubkey:
---
🏛 Kusama Governance
Detailed version in the Governance Digest for week of July 6th!
---
🔩 Core Stack
---
Ethereum Compatibility
As Moonbeam and Parity's Frontier mature, I believe it's worth having a separate section discussing Ethereum compatibility with Substrate and Polkadot in general. The potential for collaboration between the two ecosystems is immense.
---
🛠 Tools
---
👨‍🎓 Education
Bill and Alistair from W3F explain shared security in Polkadot:
---
🤝 Ecosystem
---
That's it for this week - I hope this was as useful for you to read as it was for me to write! Special thanks to Bill for his Daily Digest!
The Dot Leap is put together by Bruno Škvorc. Got any links for me for the next edition? Find me on Riot at @bruno:web3.foundation, on Twitter, or via email at bruno@bitfalls.com.